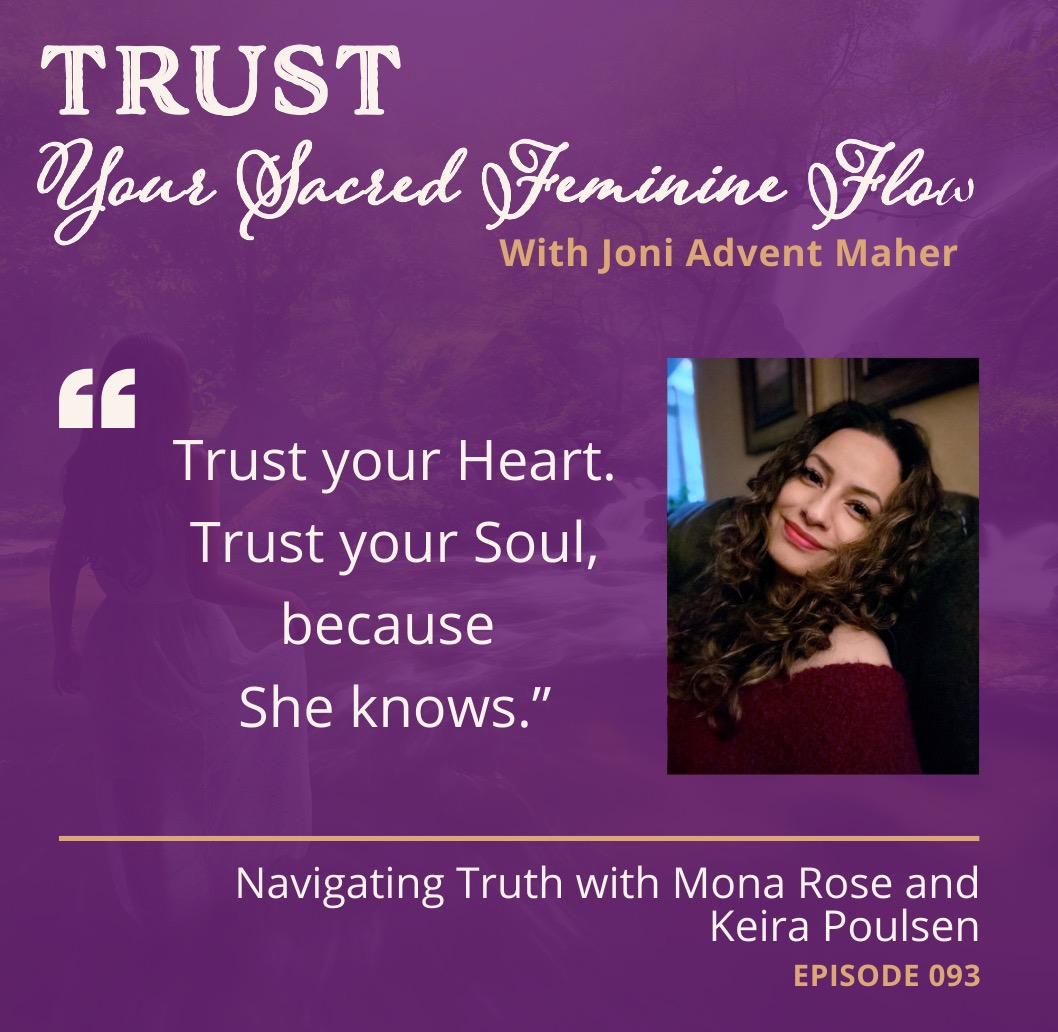 Welcome to Trust Your Sacred Feminine Flow. 
Each month on the podcast, I share intimate conversations with (r)evolutionary women about their journey to embody their sovereignty and change the world. Consider this your permission slip to do the same.
Keira Poulsen and Mona Rose are the hosts of Navigating Truth Podcast. As seekers of light and truth, Keira and Mona have both walked the path of breaking familial and religious belief systems on their journey of seeking the truth. This path has been full of pain, grief and at times deeply isolating. And yet, it has been one of awakening and powerful spiritual conversion. 
Mona began her journey of Navigating Truth while living in Singapore as a teacher of Islam. While at the same time, across the world in Arizona, Keira was finding her own path as her experience as a Mormon began to crumble. 7 years later, Mona and Keira met in Sedona in the most Divine meeting. It was in their connection of what it felt like to have their belief systems break and the beauty of finding God on their own that brought forward this desire to create a safe place for others as they too navigate their path of truth. Both Keira and Mona have a deep love for God, the Divine and all things spiritual. Their hope is that when people feel their belief systems shatter, they don't walk away from God, instead find themselves in God, in their own way."
Discussed on this episode:
~What's on the other side when our foundational beliefs falls away
~Risking everything to live your truth
~The shift from a religious to spiritual life as a Muslim, and as a Mormon
~Spiritual conversion
Connect with Keira and Mona Rose on IG: instagram.com/navigatingtruthpodcast/