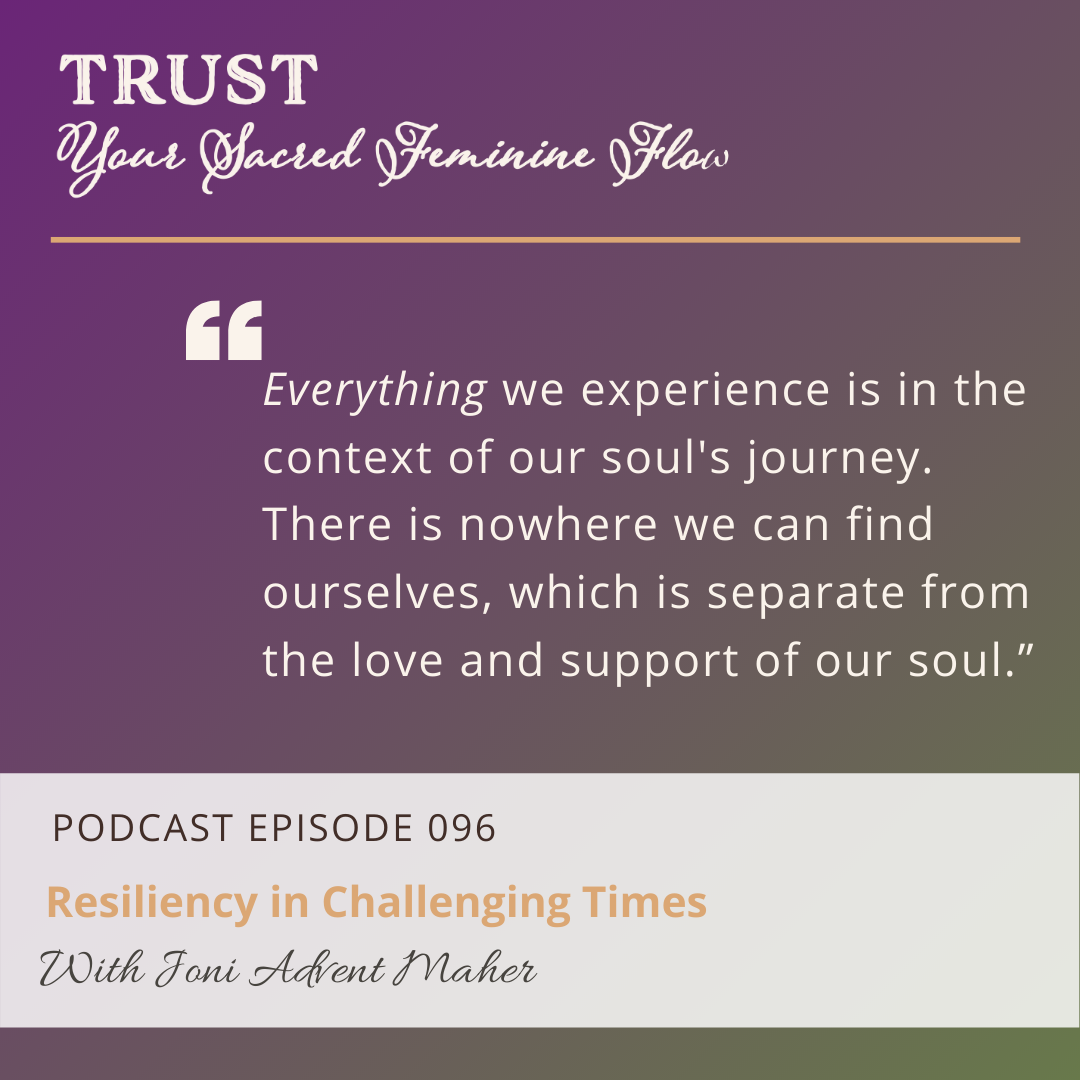 Welcome to Trust Your Sacred Feminine Flow. 
Each month on the podcast, I share my emerging wisdom about embodying our sovereignty, changing our world, and becoming the women we were born to be.
This episode provides you a recipe for resilience when life gets intense. We'll explore resources you always have at your disposal and some of the easiest ways to access them.