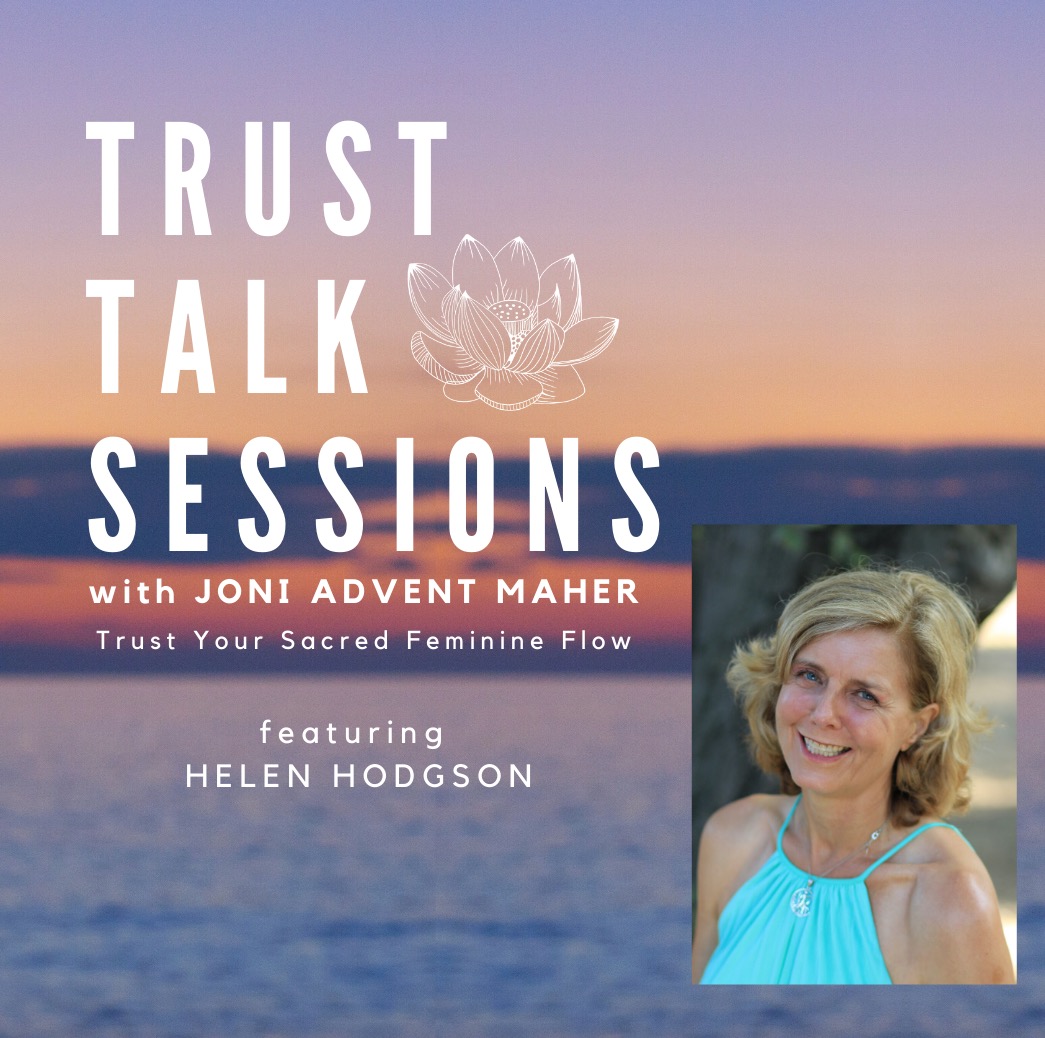 Welcome to the Trust Talk Sessions. Join a collective of former guests and I for a 19-day dive into Trust to celebrate 100 episodes of Trust your Sacred Feminine Flow. Each conversation offers an intimate glimpse into the challenges and precious moments experienced in our journey to trust. Helen and I explored Revelations of Trust.
Helen Hodgson, author, and founder of Transformational Goddess Retreats learned that as caretakers, women are often the last ones to nurture themselves. Helen swore she wouldn't journey the same path, but as a nurse and massage therapist herself, she experienced the same "over-giving" and neglected her own needs. It wasn't until her awakening with the goddesses through a pilgrimage to the mythical birthplace of Aphrodite in Paphos on the island of Cyprus that she was inspired to not only practice self-love on a much deeper level for herself but also become an advocate for empowering all women. Aphrodite became the symbol of the sacred feminine in my life, the bringer of empowerment, clarity, and strength.
Helen was introduced to the frame drum in 2015 with no prior experience in drumming and after a six-week immersion with Miranda Rondeau, Remo frame drum artist, and teacher, she was hooked.
The drum has become an intricate part of Helen's life with years of continual weekly drum classes communing in rhythm, cultivating a deep relationship, and building her skills. Following her dedication and the call to dive deeper, Helen has been enrolled in the Teacher Training for the signature, Introduction Heart of Frame Drumming since Jan. 2019.
Helen has played the frame drum at full moon gatherings, end of life passages, memorials, women's marches, and birthdays.
Helen is here to share the dramatic impact of this ancient tool of remembrance and a sacred lineage of the first women drummers, on our lives today.
https://transformationalgoddessretreats.com/
For all details on today's Trust Talk Session Giveaway: https://bit.ly/2Y0I6m2