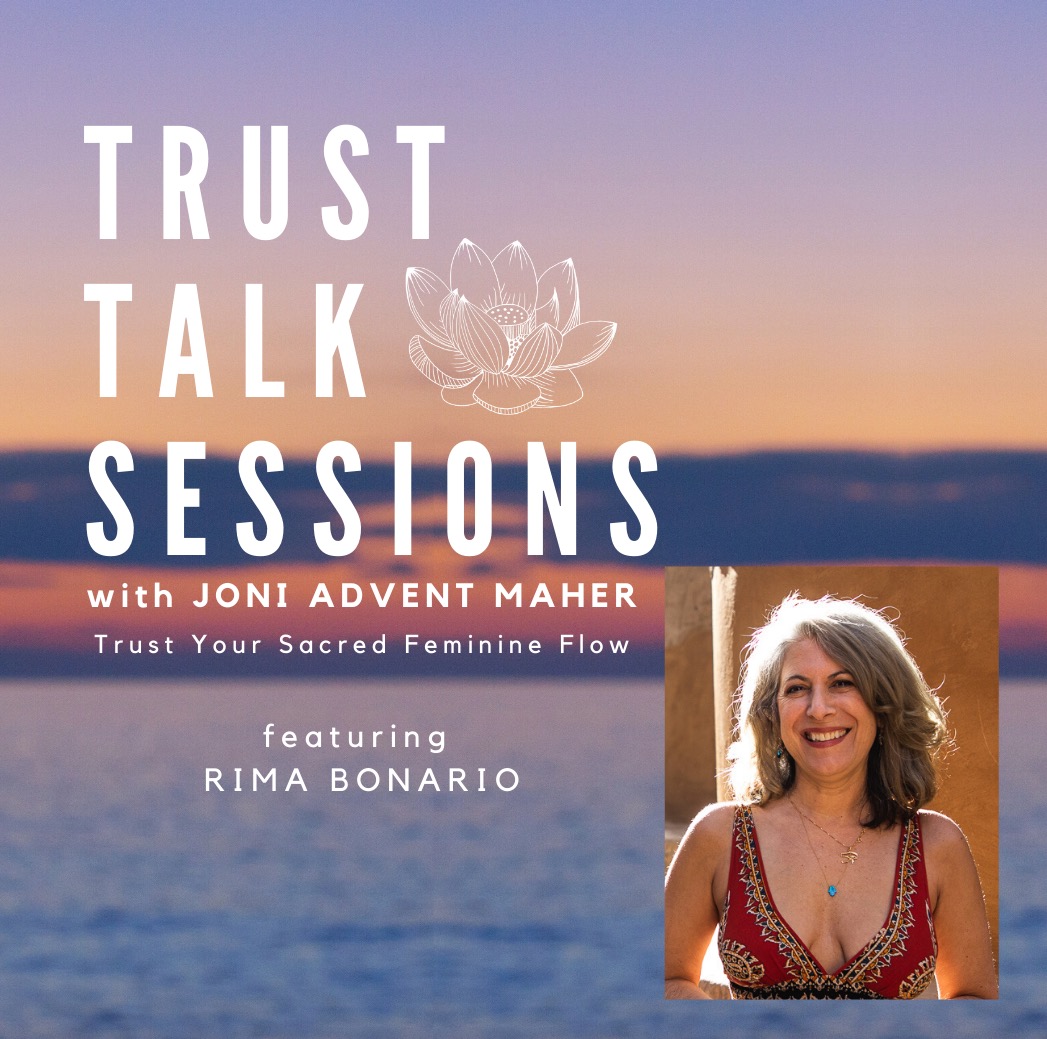 Welcome to the Trust Talk Sessions. Join a collective of former guests and I for a 19-day dive into

Trust

to celebrate 100 episodes of

Trust your Sacred Feminine Flow

.

Each conversation offers an intimate glimpse into the challenges and extraordinary moments experienced in our journey to trust. Rima and I discussed Trust and Love.
Rima Bonario is the Founder of Bloom Fine Egyptian Oils. 
She is a Dream Weaver, Soul Coach, and Transformational Travel Teacher in service to the Wild Feminine.
Rima speaks and teaches on personal sovereignty and the challenge many women face in maintaining a healthy balance between caring for others and caring for themselves. She weaves together a safe and sacred place to explore the healing power of myths and archetypes, ritual and ceremony, and Soul/shadow work to re-pattern and resolve childhood conditioning.
Rima is the founder of the Sisterhood of Anointing Priestesses where she explores and initiates lost Temple Arts. It is her life's work to share her powerful Egyptian Chakra oils with other women called into the Anointing Sisterhood. She works with the Divine Feminine energies of Isis, The Great Mary, and Mary Magdalene to pass on the Sacred Oil Mysteries. 
Listeners receive $50 off a Box Set of 8 Egyptian Oils + a three part video series on the Egyptian Alchemy Codes Rima received following her last trip to Egypt earlier this year. Access here:
Egyptalchemycodes.com
For all details on today's Trust Talk Session Giveaway: https://bit.ly/2Y0I6m2