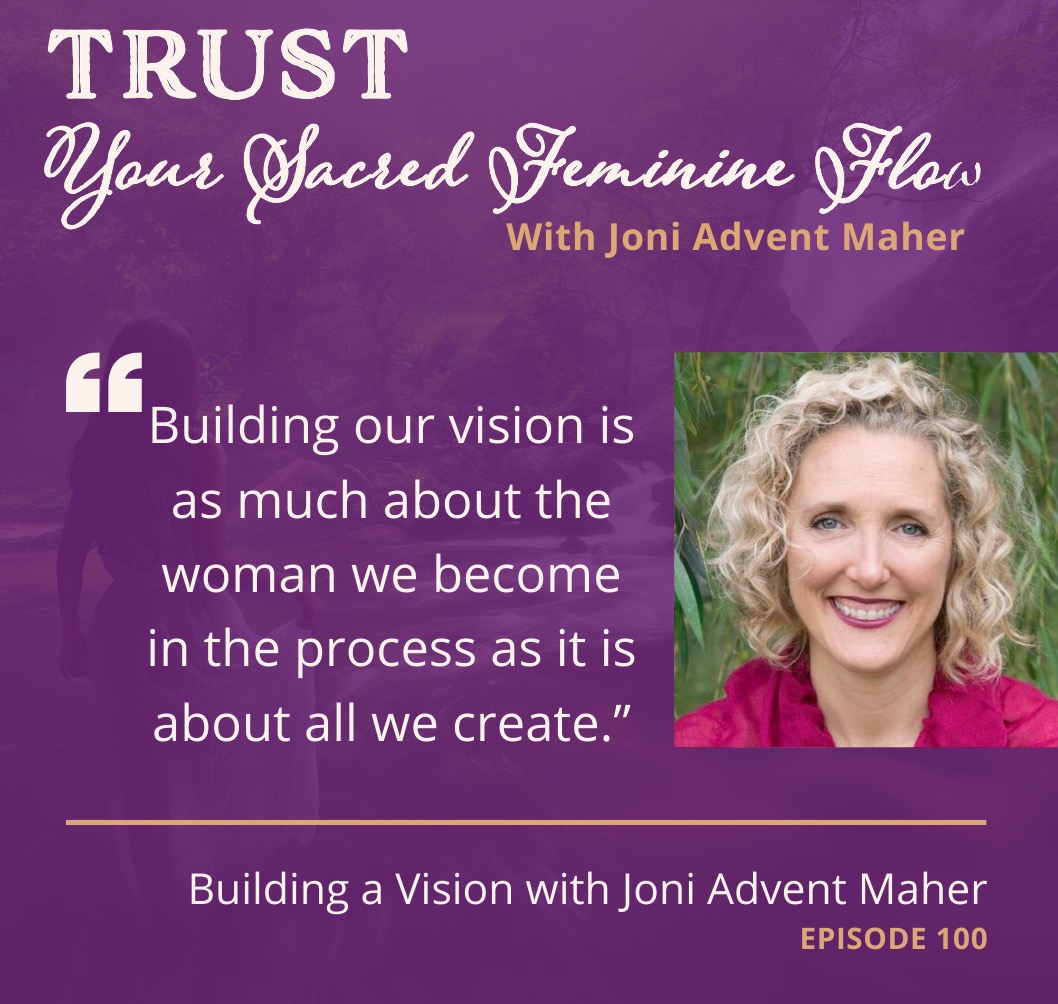 Welcome to Trust Your Sacred Feminine Flow.
Each month on the podcast, I share intimate conversations with (r)evolutionary women about their journey to embody their sovereignty and change the world.
The tables are turned in this special anniversary interview. I sat down with my podcast coach and producer,
Shann Vander Leek
to revisit my podcasting journey over the last four years and to celebrate a milestone 100 episodes. I reflect on lessons learned and the woman I've become through birthing my vision for the Trust Your Sacred Feminine Flow podcast.