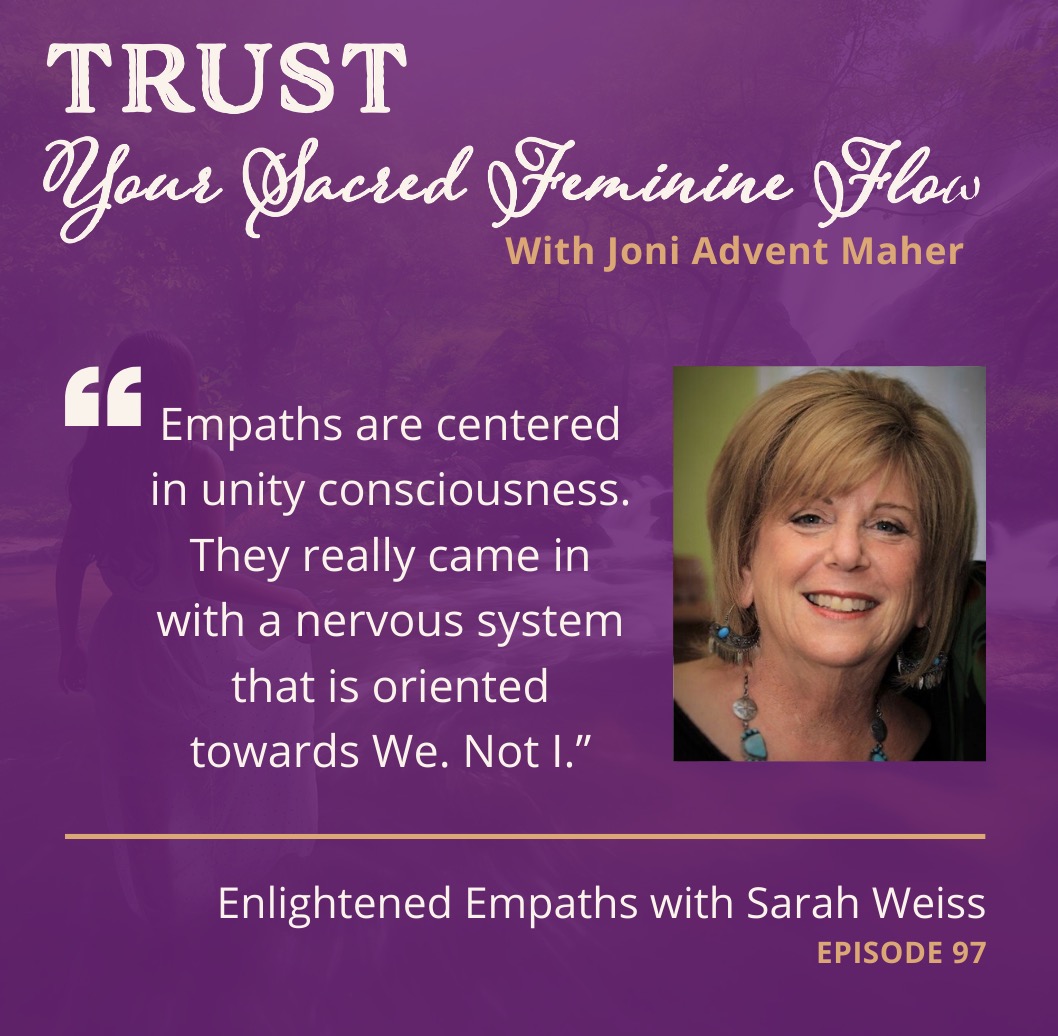 Welcome to Trust Your Sacred Feminine Flow. 
Each month on the podcast, I share intimate conversations with (r)evolutionary women about their journey to embody their sovereignty and change the world.
Sarah Weiss, MA, LMT, is the founder of the SpiritHeal Institute and The Enlightened Empath Training Program. She initiates and helps cultivate self-empowerment, an awakened heart, and trustworthy intuition in her clients and students. She is a "practical mystic" and a recognized teacher in the Sufi Path, the Andean Q'ero tradition, and the Taoist lineage. Sarah serves as a healer, spiritual mentor, medical intuitive, and retreat guide illuminating the path for those who are called to discover the light, depth, and power of the heart.
This is a one of a kind interview. Sarah shared her journey of spiritual embodiment as a conscious light being living a human life. Together we ascended to a beautiful ceremonial space. She closed with an exquisite healing story with patients from an Acute Alzheimer's unit. 
During our conversation we discussed:
The nature of Fear

The evolution of our bodies as our consciousness ascends

The unique neurological wiring of Empaths
Practical Grounding practices

How to cope while sheltering in place 

Also Mentioned, Initiation by Elizabeth Jenkins

For more information on Sarah visit: www.spirithealonline.com