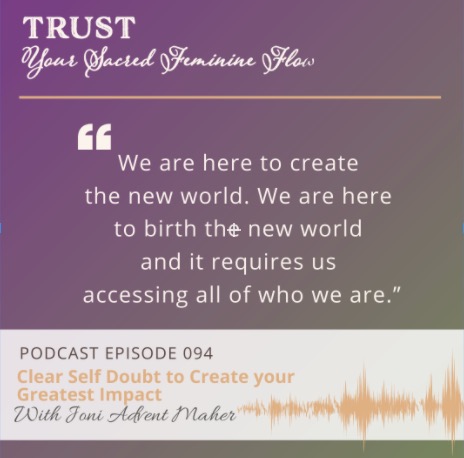 Welcome to Trust Your Sacred Feminine Flow. 
Each month on the podcast, I share my emerging wisdom about embodying our sovereignty, changing our world, and becoming the women we were born to be.
This episode is for those who are here to make a difference but get caught in self doubt and confusion. We look below the surface at the roots of these common obstacles for us as women and what we can do to overcome them to create our greatest impact.
https://revolutionaryheart.com/