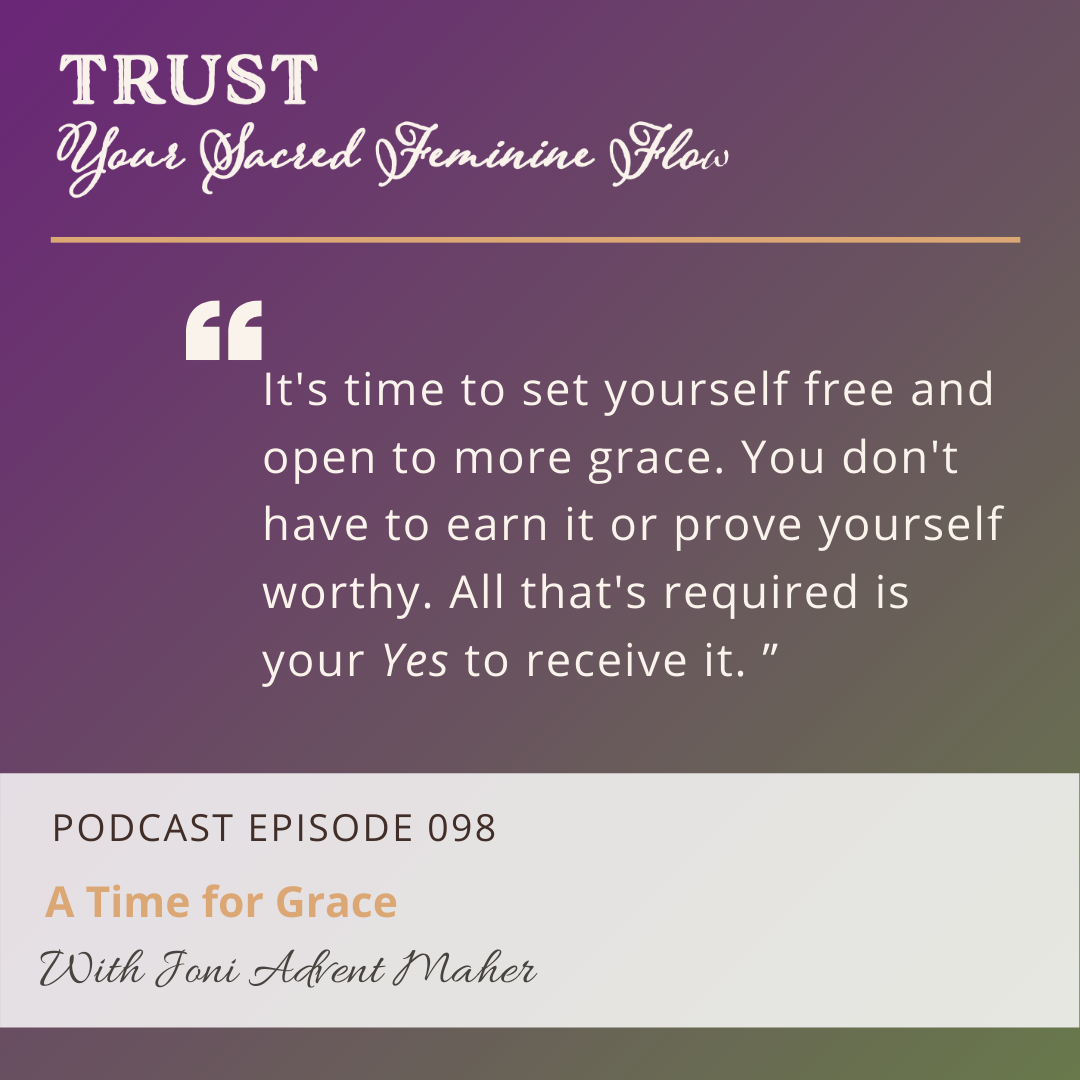 Welcome to Trust Your Sacred Feminine Flow. 
Each month on the podcast, I share my emerging wisdom about embodying our sovereignty, changing our world, and flourish no matter what.
During our current challenging times, we could all use more Grace. In this episode, we explore the aspects and benefits of Grace. There are also 2 powerful invitations to healing and receiving the Grace you need. Lastly, we explore the doorways to Grace - Receptivity, Forgiveness, and remembering our own Worthiness.