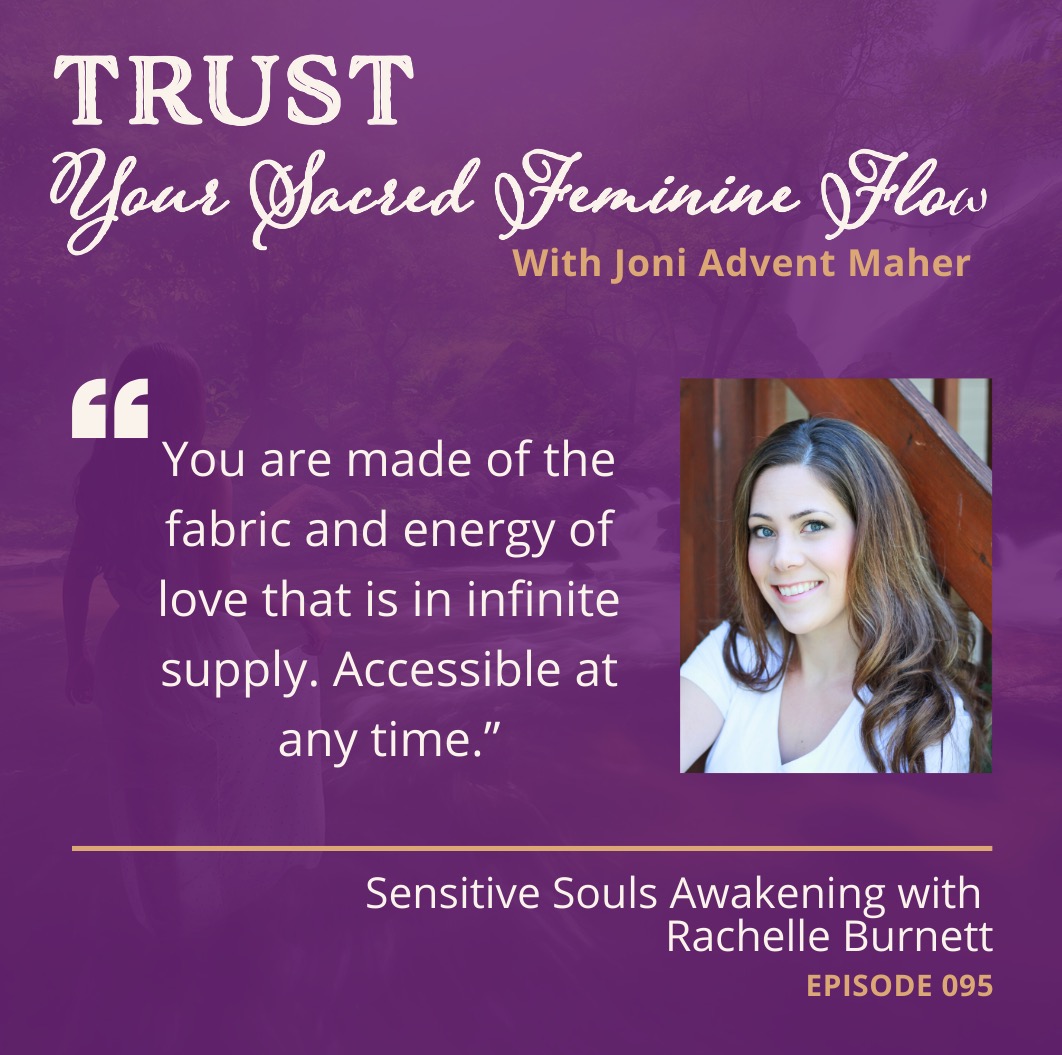 Welcome to Trust Your Sacred Feminine Flow. 
Each month on the podcast, I share intimate conversations with (r)evolutionary women about their journey to embody their sovereignty and change the world.
Master channeler and intuitive guide, Rachelle Burnett shared practical spiritual guidance from her connection to the angels, ascended masters, and other multidimensional beings. As well as  her journey of awakening to her spiritual gifts and insights gained from her unique role as an Akashic Alchemist.
Through her experience as an empath, highly sensitive person and psychic medium and knowledge of the spiritual realms and intuitive landscape Rachelle Burnett guides sensitive souls who are remembering and awakening to who they really are and stepping into their soul purpose.
Her mission is to help humanity to remember who they are, find their voice, speak their truth, and shine their own unique light. She's currently doing this through her Akashic Alchemy work; VIP Mastermind group for Healers; and Sensitive Souls YouTube channel.
During our conversation we discussed:  
Our Higher Self Perspective

Spiritual Awakening

How to discern our Higher Guidance

Akashic Records 

Akashic Alchemy