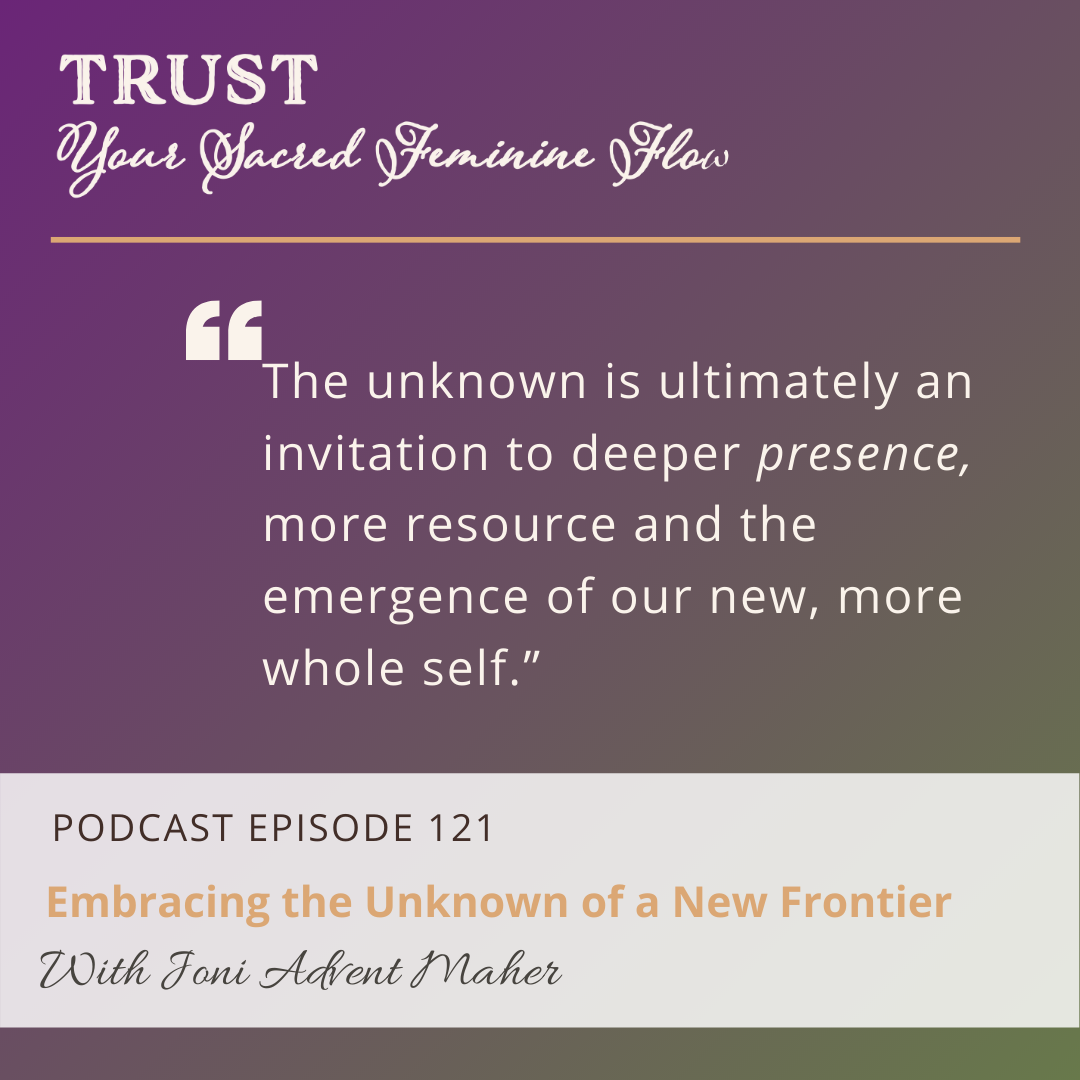 Welcome to Trust Your Sacred Feminine Flow. 
Each month on the podcast, I share my emerging wisdom about embodying our sovereignty, changing our world, and becoming the women we were born to be.
Today we explore the key elements when we step beyond our known life, work, calling to move onto our next horizon. 
Managing vulnerability.

Our true invitation when we step into facing the unknown.

Becoming the women we were born to be through challenges, activations.
To order your FREE copy of the Radiance Equation eBook: https://theradianceequation.com/