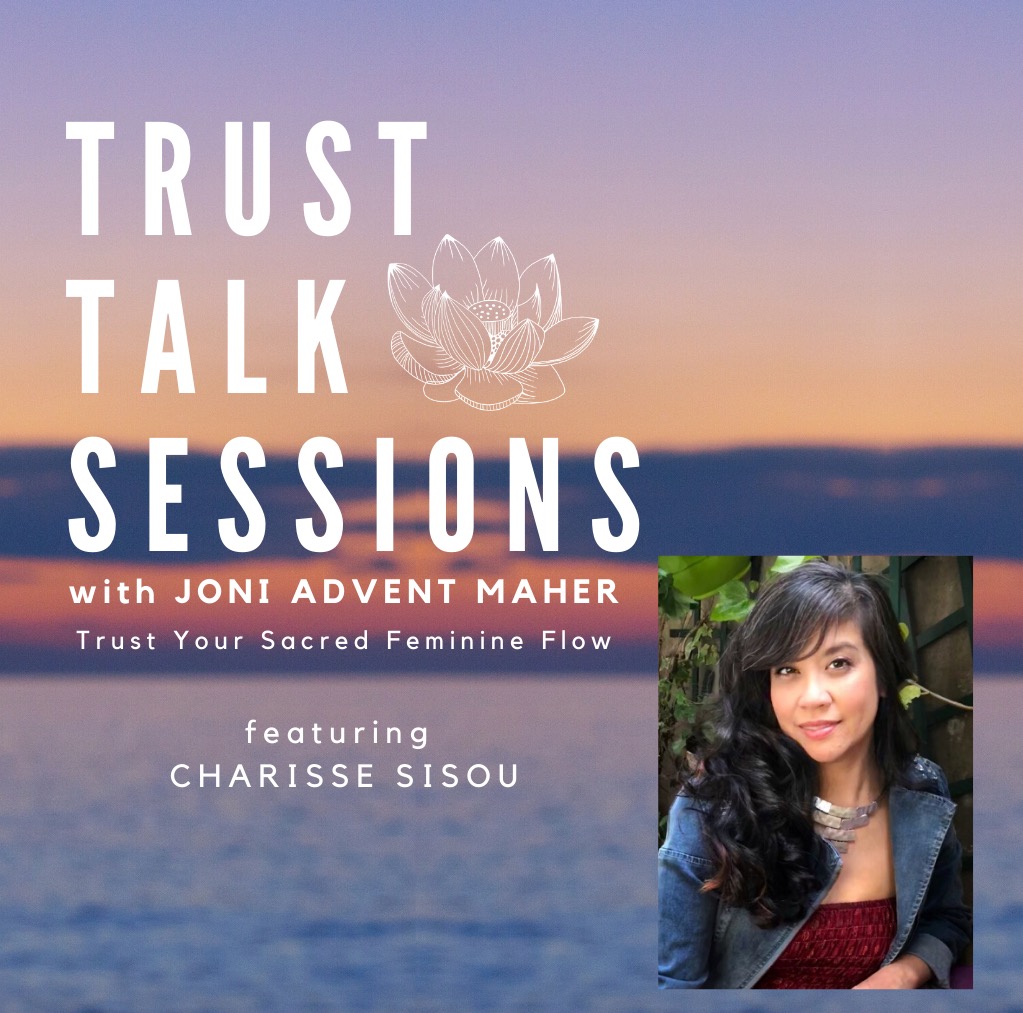 Welcome to the Trust Talk Sessions. Join a collective of former guests and I for a 19-day dive into Trust to celebrate 100 episodes of Trust your Sacred Feminine Flow. Each conversation offers an intimate glimpse into the challenges and precious moments experienced in our journey to trust. Charisse and I discussed Trust and the Body.
Charisse Sisou inspires change-making women leaders to unleash their message, impact, and power by leveraging ALL of who they are, including the juicy bits—without shame, without apology— by tapping the wisdom and stories of our sacred feminine body. 
As a leadership mentor, messaging expert, nationally award-winning bellydancer, speaker, and author, Charisse brings revolutionary tools across disciplines to break through barriers and transform your business and life--with humor, compassion, and grace.
For more on Charisse and her latest book, Shameless: Unleash Your Message, Impact & Power: shamelessmovement.com
For all details on today's Trust Talk Session Giveaway: https://bit.ly/2Y0I6m2