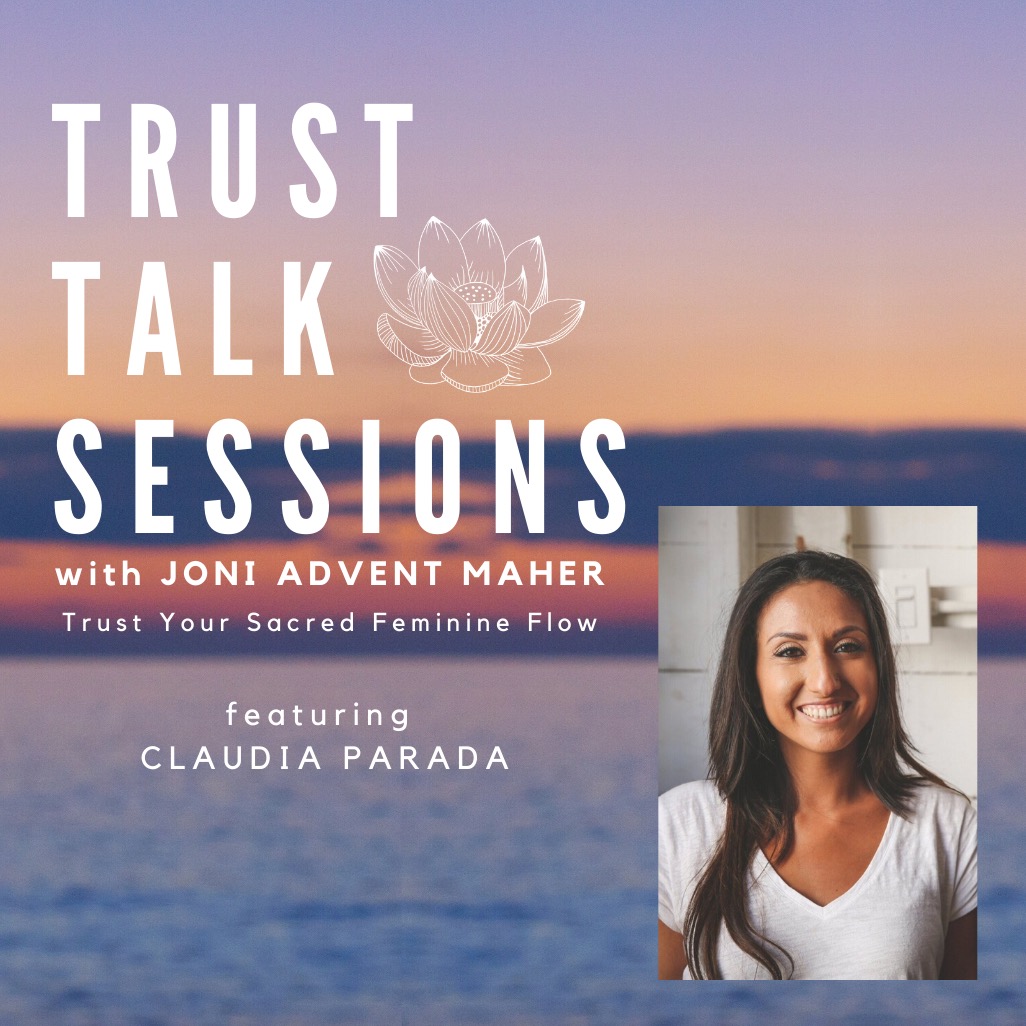 Welcome to the Trust Talk Sessions. Join a collective of former guests and I for a 19-day dive into Trust to celebrate 100 episodes of Trust your Sacred Feminine Flow. Each conversation offers an intimate glimpse into the challenges and precious moments experienced in our journey to trust. Claudia and I explored Trust in our Feeling, Trust in Ourselves.
A San Francisco Bay Area native, Claudia completed my Bachelors at San Francisco State University Latinx Studies Program and is currently pursuing a Master's degree in Integral Counseling Psychology, training in humanistic approaches to therapy. 
She has a passion for working with people of color to re-member and reimagine the way they heal together in today's world.
Claudia uses eight years of holistic life coaching experience and six years of apprenticeship in Mesoamerican tradition to support clients uncover their own inner wisdom around what health and healing mean for them.
She strongly believes in working in a non-hierarchical, collaborative, holistic coaching approach where together the "practitioner" and "client" can co-create a new learning. 
Claudia works with an integrative approach using Divine messages from the Universe and Mother Earth, the sacred elements Fire, Wind, Water, Earth, the Four Directions, Chakra Energy Centers, energy clearing (limpias), and energetic reading with claircognizance (empathic sense) and clairsentience (psychic sensory) to help recommend ritualistic practice to aid healing and uncovering your sacred self knowledge.
https://www.claudiaparadaenergy.com/
For all details on today's Trust Talk Session Giveaway: https://bit.ly/2Y0I6m2