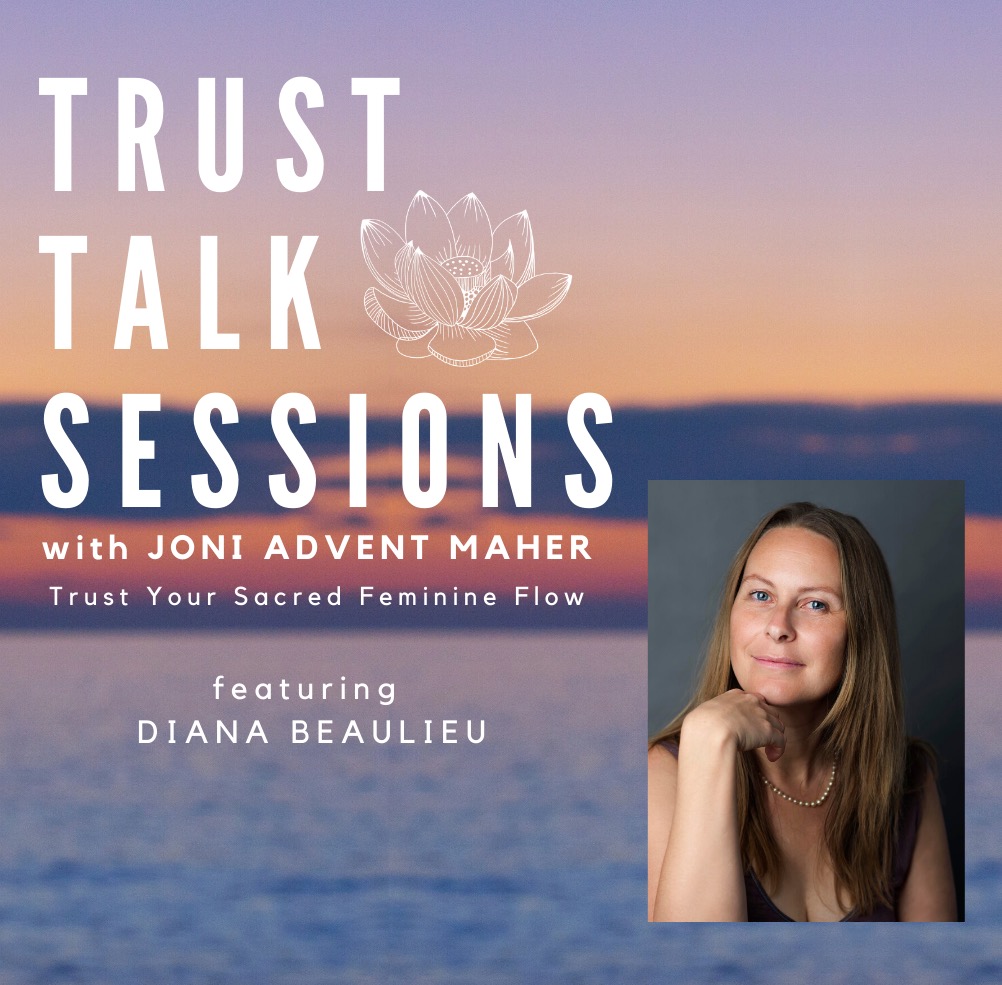 Welcome to the Trust Talk Sessions. Join a collective of former guests and I for a 19 day dive into Trust to celebrate 100 episodes of Trust your Sacred Feminine Flow. Each conversation offers an intimate glimpse into the challenges and precious moments experienced in our journey to trust. Diana and I discussed Trust and our Womb Space.
Diana Beaulieu is a writer, storyteller, spiritual teacher, coach, and the founder of Sacred Woman Awakening. She specializes in supporting women to restore their sexual, intuitive, healing and creative energy by clearing past traumas and calling back their authentic power.
Diana trained in energy therapy and shamanic practice for 15 years before establishing her own internationally recognized modality, Sacred Womb Awakening, in 2018.
She co-authored the Amazon best-selling book "Gratitude and Grace" in 2015 and is currently working on her own book, "Original Woman" due for release later in 2020. 
Diana loves to spend time in the forest and walk barefoot on the Earth. She currently lives with her beloved daughter on the magical island of Ibiza, Spain. 
To join Diana's online community for monthly global meditations, free articles and more, visit www.sacredwomanawakening.com
For all details on today's Trust Talk Session Giveaway: https://bit.ly/2Y0I6m2