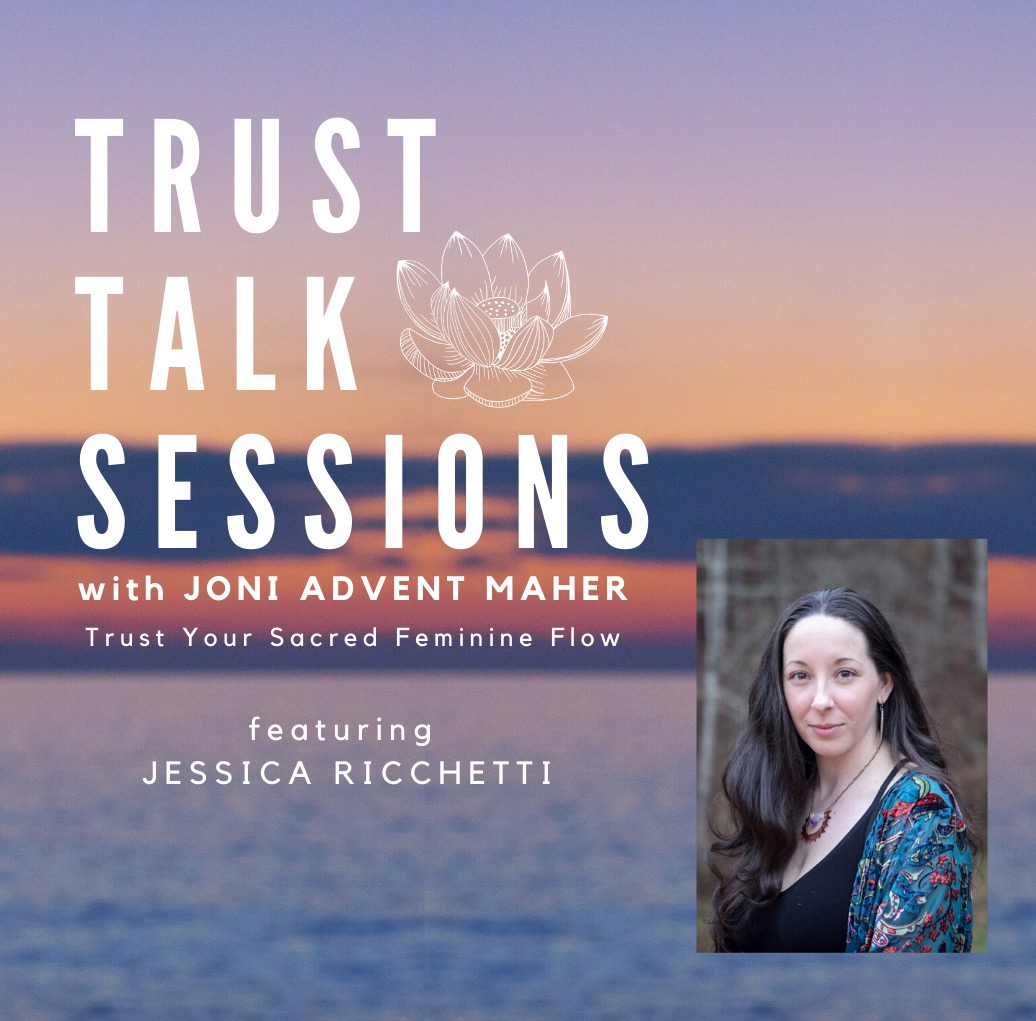 Welcome to the Trust Talk Sessions. Join a collective of former guests and I for a 19-day dive into Trust to celebrate 100 episodes of Trust your Sacred Feminine Flow. Each conversation offers an intimate glimpse into the challenges and precious moments experienced in our journey to trust. Jessica and I discussed Trust that All is Well.
Jessica Ricchetti is a Priestess, Sacred Space Holder, and Energy Alchemist supporting Heartful Womxn Leaders who are desiring to share their Magic with the world in Soul-Aligned ways and Rise in the most Expansive & Embodied layers of their Divine Leadership.
She leads transformational experiences for Women through an Alchemical Blend of Energy Medicine, Sacred Ceremony, Soul Journey Breathwork, Circles, Retreats, and Mentorships. Jessica believes in the power of Sisterhood as a potent container for Reclamation and Sparking the Soul's Central Flame.
She is lit up most in witnessing her Sisters Remembering their own innate Wisdom, Empowerment, and Wholeness and fully stepping into their Radiant Power. She lives her life in ceremony in Asheville, NC and supports women all over the Earth in Virtual Sacred Space.  
For all details on today's Trust Talk Session Giveaway: https://bit.ly/2Y0I6m2