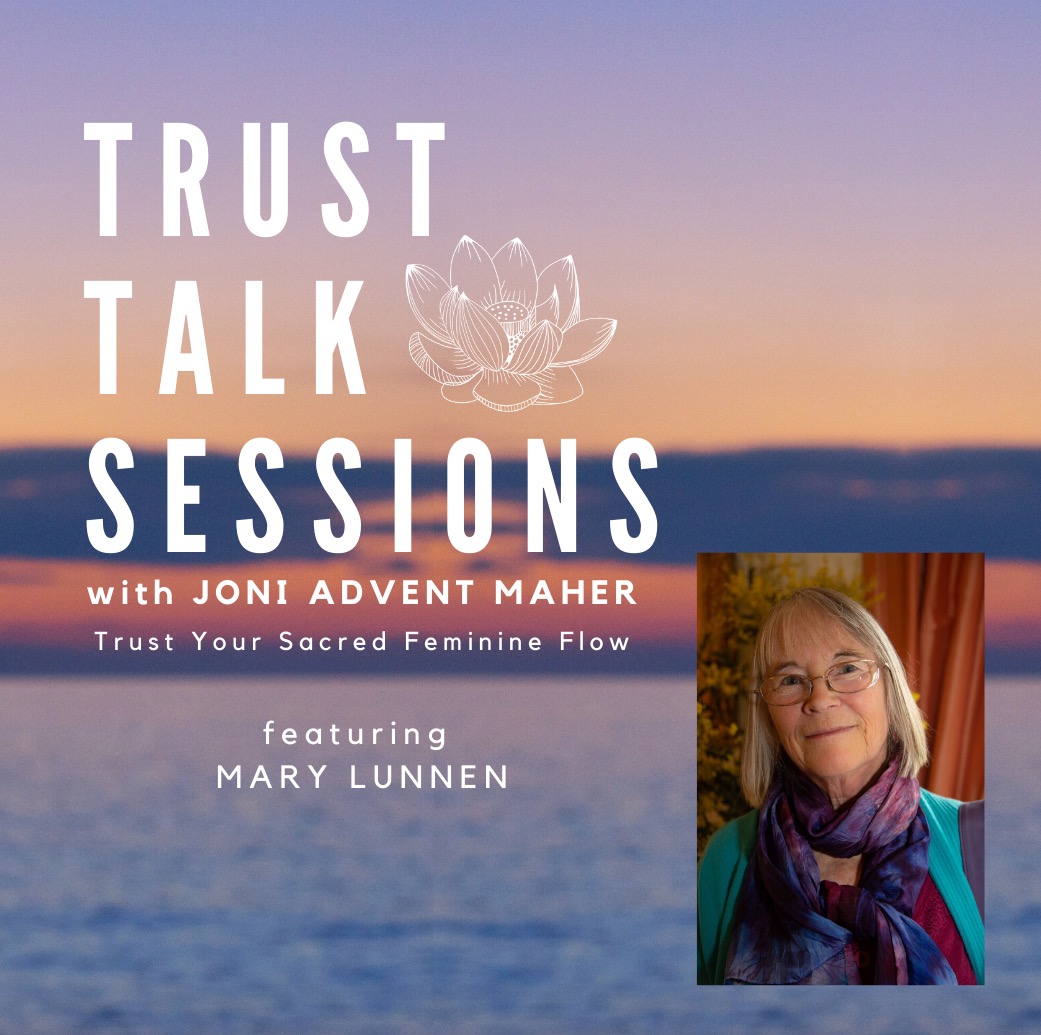 Welcome to the Trust Talk Sessions. Join a collective of former guests and I for a 19-day dive into Trust to celebrate 100 episodes of Trust your Sacred Feminine Flow. Each conversation offers an intimate glimpse into the challenges and precious moments experienced in our journey to trust. Mary and I explored Trust and the Extraordinary.
Mary Lunnen is an author, coach, and creative who lives near the dramatic coast of North Cornwall, in the far southwest of the UK, with her husband and two cats. Her passion is helping people find their way home to themselves and rediscover their inner wisdom. 
Mary draws inspiration from her love of the sea and countryside around her home, which she explores in photography and art. She began her own journey of coming home after a diagnosis of cancer in 1994 which sparked reflective journaling that grew into four published books and many articles.
For all details on today's Trust Talk Session Giveaway: https://bit.ly/2Y0I6m2