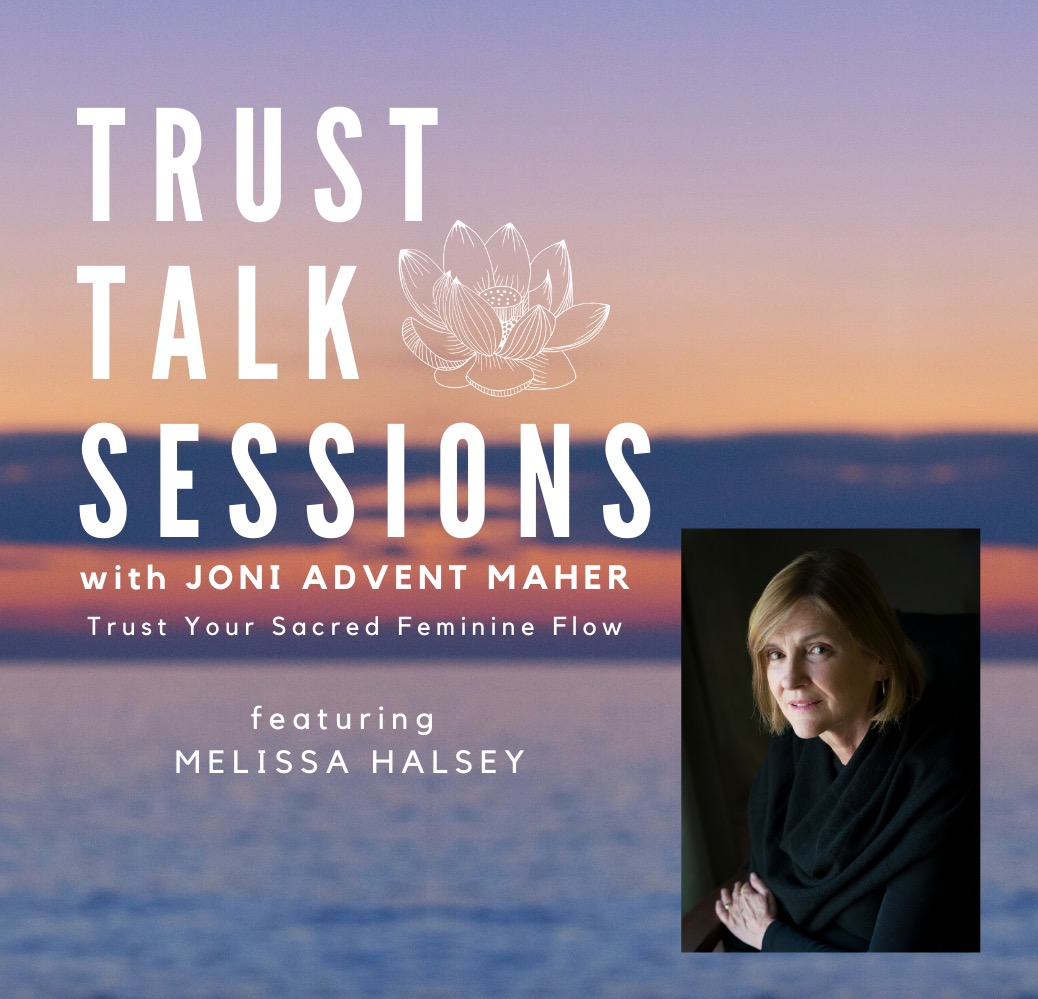 Welcome to the Trust Talk Sessions. Join a collective of former guests and I for a 19-day dive into Trust to celebrate 100 episodes of Trust your Sacred Feminine Flow. Each conversation offers an intimate glimpse into the challenges and extraordinary moments experienced in our journey to trust. Melissa and I talked about Trust and Flow.
Melissa Halsey, founder of WisdomWord, is a renowned spiritual teacher and clairvoyant channel. Over the past 30 years, Melissa has transformed the lives of thousands of people around the world by guiding them to recall their spiritual essence, understand their physical reality, and integrate this knowledge into their daily lives to create a more joyful and harmonious experience.
Melissa offers monthly full moon teleconference channeling & transmission, spiritual workshops; live chakra attunement sessions; empowerment teachings; individual spiritual counseling, energy & channel sessions; and enlightened community events online and in person.
Melissa is the founder of Me, Myself & I Am Productions as well as WisdomWord, a company dedicated to the spiritual realization of humanity.
For all details on today's Trust Talk Session Giveaway: https://bit.ly/2Y0I6m2