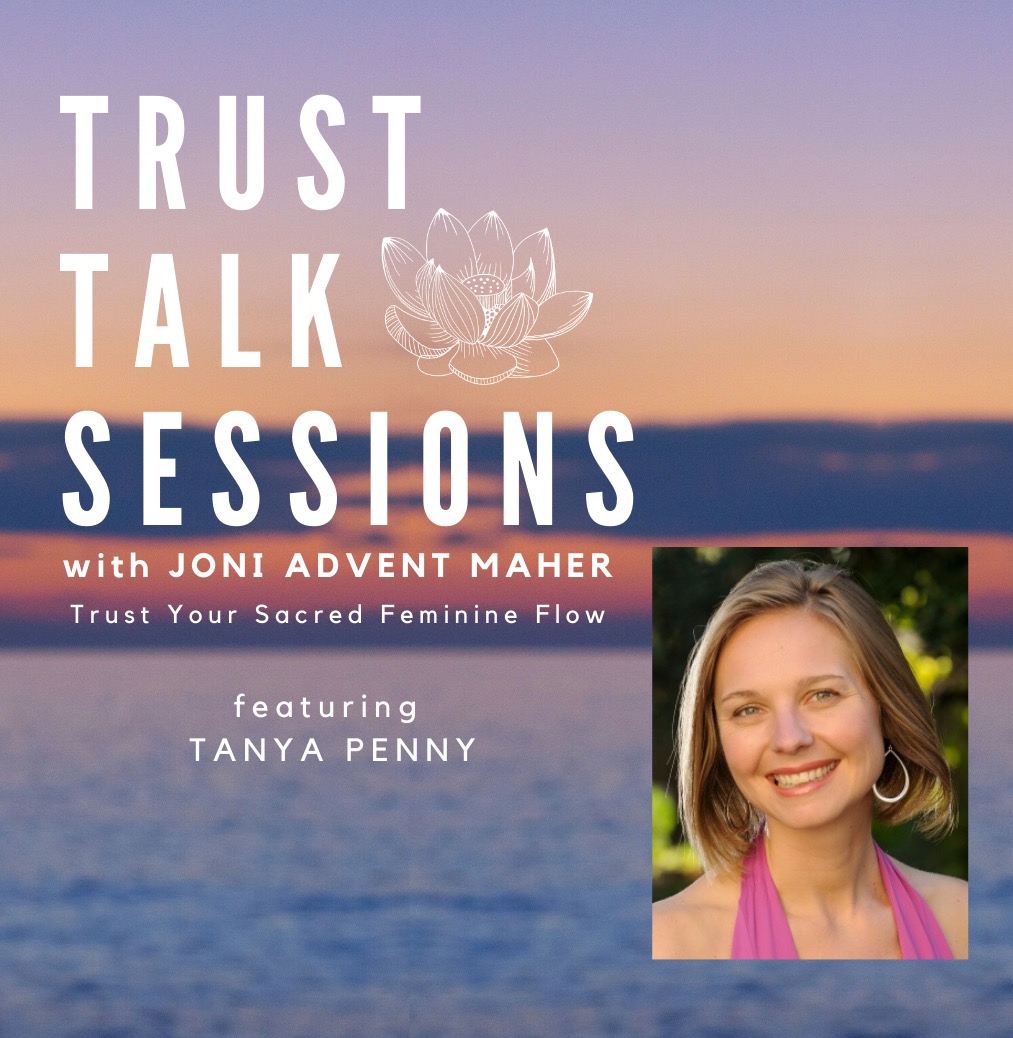 Welcome to the Trust Talk Sessions. Join a collective of former guests and I for a 19-day dive into Trust to celebrate 100 episodes of Trust your Sacred Feminine Flow. Each conversation offers an intimate glimpse into the challenges and precious moments experienced in our journey to trust. Tanya and I discussed Radical Trust. 
Tanya Penny, OTR, Author of Connect with The Divine You, Vibrant Body & Abundant Life Coach, teaches, empowers, and supports you to fully love yourself, and heal past trauma & chronic illness using her mind-body-spirit methodology.
For 25 years, she experienced anxiety, depression, pain, insomnia, and carried extra weight. In 2004, Tanya was diagnosed with Multiple Sclerosis. That was her wake-up call that there were some deeper issues in need of love, attention, and release, that medications, lifestyle changes, and medical interventions couldn't touch. It wasn't easy (she had to peel back the layers and really look into herself) and it wasn't quick (it took years), but she healed.
Tanya believes there is a place and a time for doctors and Western medicine, but if you are 100% committed to healing all areas of your life, your soul is called to go on a journey as well. Now, she teaches the Therapeutic Meditation Process™ (T.M.P.) and the 10 Keys to a Vibrant Body & Abundant Life™, trusting that they will find their way into the hearts and lives of those who need it, and are ready to take the journey. 
For all details on today's Trust Talk Session Giveaway: https://bit.ly/2Y0I6m2