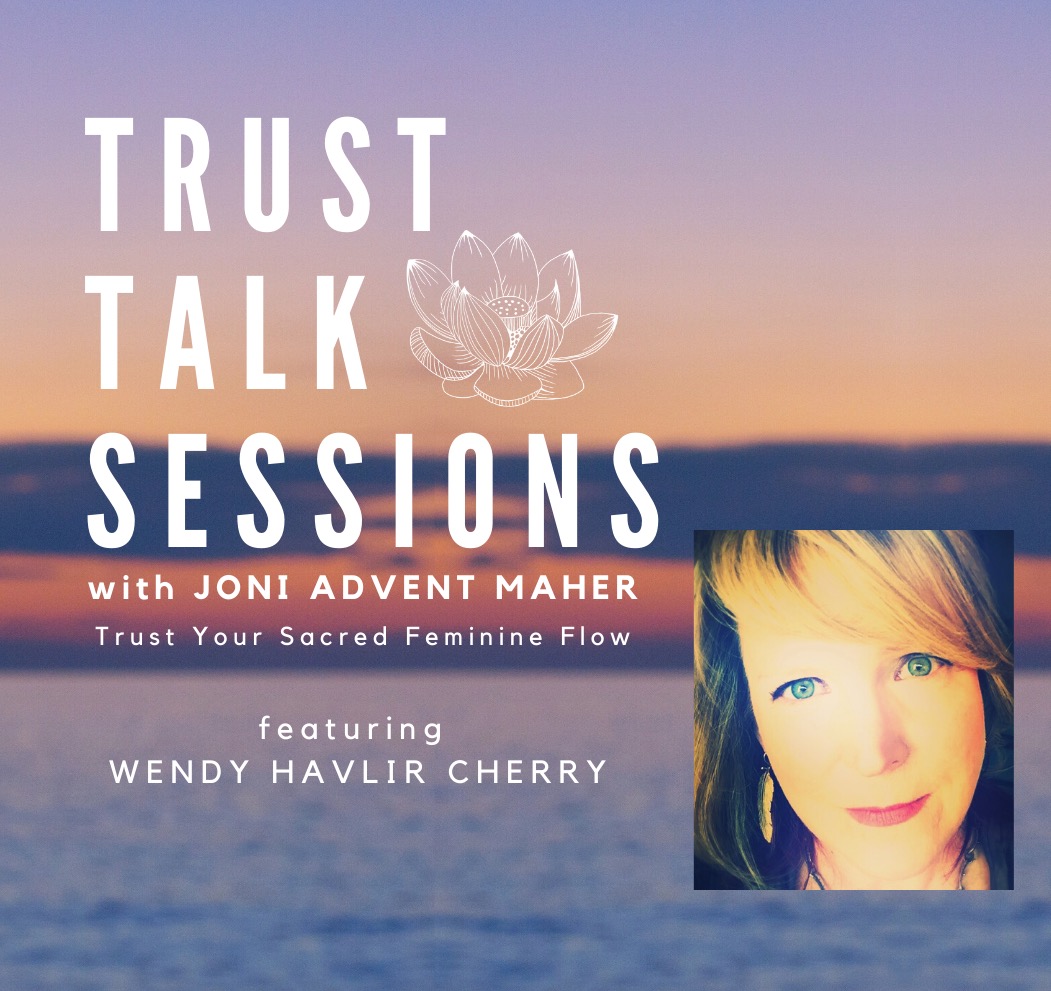 Welcome to the Trust Talk Sessions. Join a collective of former guests and I for a 19-day dive into Trust to celebrate 100 episodes of Trust your Sacred Feminine Flow. Each conversation offers an intimate glimpse into the challenges and precious moments experienced in our journey to trust. Wendy and I discussed Trust and Longing.
Wendy Havlir Cherry, MA3, is an author, mystic poet, teacher, spiritual mentor, practitioner of shamanic sacred arts, and akashic records reader. If she could only share one thing about herself it would be that her passionate purpose is to call you back to the wild and holy sacred that longs for you.
Wendy holds three master's degrees — two from St. John's College — one in Eastern Classics with a concentration in Sanskrit and another in Liberal Arts. The third is a Master's of Counseling in Contemplative Psychotherapy from Naropa University.
Currently a retired psychotherapist, Wendy has worked for many years with individuals, groups, children, and adults, to uncover, reclaim, and empower their own inner wisdom and deep, intuitive knowing. She is a long-time student of Dr. Clarissa Pinkola Estes, PhD, Chogyam Trungpa Rinpoche, and the mystical lineage of devotional poets.
Wendy combines professional and academic applications with esoteric wisdom, mysticism, and life experience grounded in practical devotions and daily practices. Both her personal and professional life are infused with writing, mindfulness, altar building, sacred space creation, ritual, the shamanic sacred arts, and ceremony.
She delights in traveling to sacred destinations (in both the ordinary and non-ordinary worlds) to understand and connect with the medicine of place, teaching and guiding those who are exploring the path of soul nourishment to trust, deepen, and express their own unique gifts and wisdom.
Wendy recently moved to Asheville, NC, to begin a new life exploring the woods, writing her next book, and creating a life with the woman she loves.
The Mistress of Longing​ is her second book, published by Womancraft Publishing and launched internationally in November of 2019. It has been seen in women's hands all over the world, including Pakistan, Sweden, Singapore, Italy, and France. The Mistress of Longing is currently being translated into French. Her first book, ​The Reach is (W)holy; Poetry Inspired by the Sacred,​ was published in 2017.
https://www.shegathersbeauty.com/
For all details on today's Trust Talk Session Giveaway: https://bit.ly/2Y0I6m2