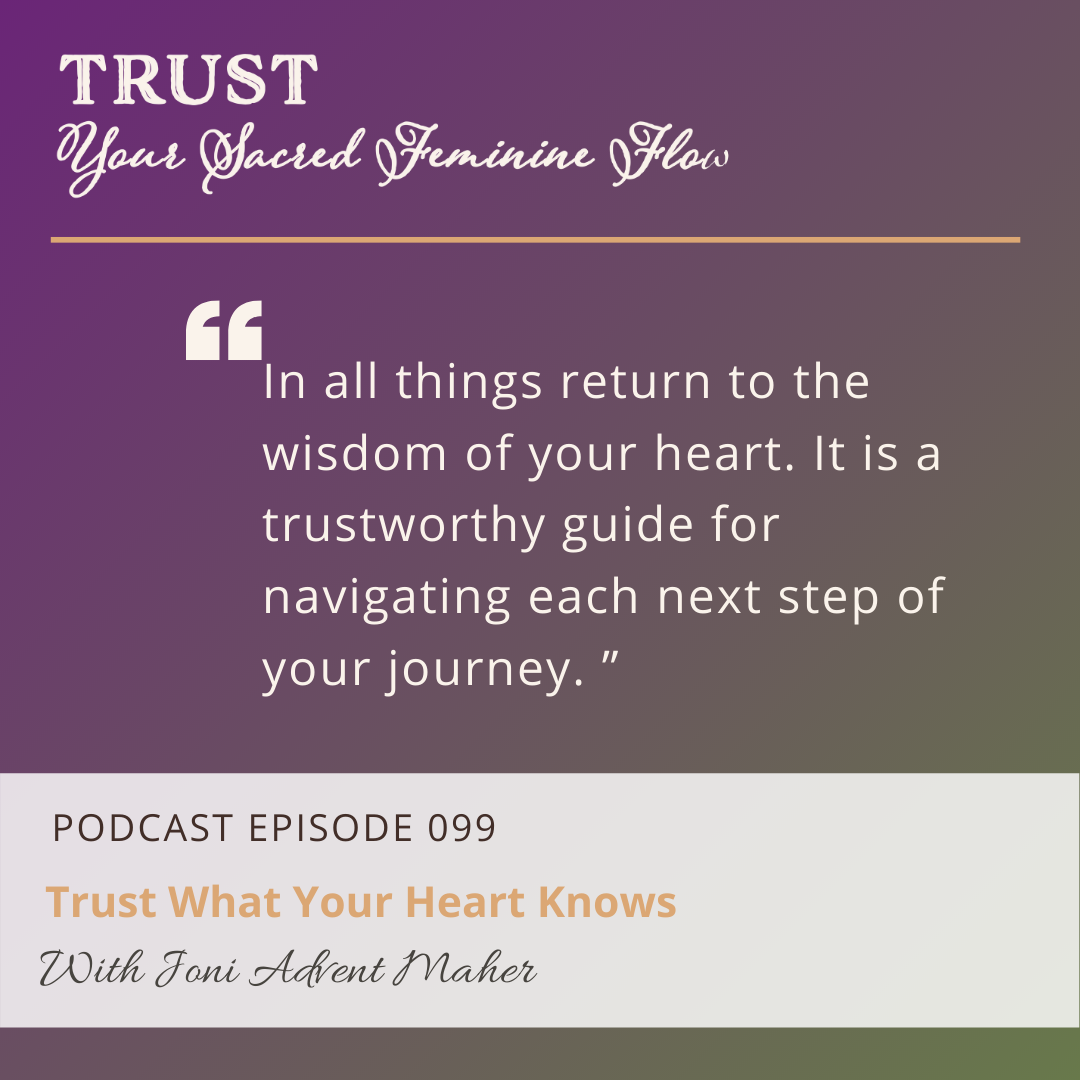 Welcome to Trust Your Sacred Feminine Flow. 
Each month on the podcast, I share my emerging wisdom about embodying our sovereignty, changing our world, and becoming the women we were born to be. 
This episode is an invitation to expand your capacity to Trust. And to examine the value and importance of trusting in what your heart knows and sacred feminine flow. Amplifying these capacities within ourselves will provide us with a strong foundation for creating our lives anew now and in the future.